Making the most of meetings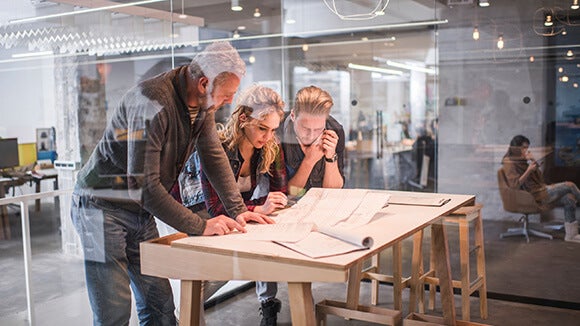 The ability to actively participate in meetings is not something that comes naturally to many. In the finance profession, being able to influence outcomes and share knowledge is as important as the technical accounting skills you've gained throughout your career.
To help you get the most out of the meetings you attend, remember these top tips:
Be prepared
Whether it's your weekly catch-up with the boss or the presentation of financial results to key stakeholders, preparation is crucial to ensure you get the most out of meetings. Make sure you have access to the agenda prior to the meeting and have given some thought to how you can contribute and what you would like to say.
Make sure you have access to the agenda prior to the meeting.
Position yourself
Don't sit next to the boss. Instead head for the seat opposite so that you can get good eye contact with the key people.
Make eye contact
It is essential so make eye contact early on. Acknowledge everyone in the room, not just the speaker. Strong eye contact with the speaker or your boss will give them visual cues and increase your influence in the meeting room.
Tone it down
It's easy to think the only powerful place to be is holding court. In fact, if you hog the airwaves, people will soon get used to the sound of your voice and not hear what you're actually saying.
Think in bullet points
These are a very useful way of communicating your views whether they're mental notes or scribbled down. Three is a good manageable number, not too many and not too few. You can even preface your comments with 'I've three things to say'. It provides a frame for your comments.
Remember to pause
A pause is powerful: It works like a verbal highlighter. If you want to emphasise a point or give credit, pause before you move on. Avoid talking without pause because people will feel excluded.
Summarise key action points
At the end of the meetings, summarise the action points from the discussion. This shows that you have been actively listening and understand what is required and expected of you going forward.
Are you due for a promotion? Check out our top tips on moving up the ladder or if you're thinking of looking for a new job then read our advice on how to ace a Skype interview.