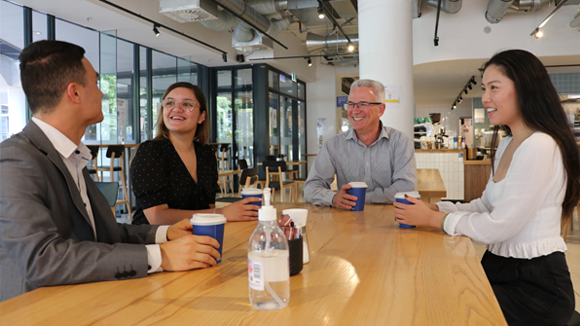 About Audit New Zealand

We're a stand-alone business unit of the Controller and Auditor-General. Everything we do is about improving how the public sector serves New Zealanders.
As well as completing audits, our work is a significant contributor to the work of the Office of the Auditor-General. We're an essential part of the reporting cycle that keeps Parliament and the public informed about the performance of the organisations funded by New Zealanders' taxes and rates.
Audit New Zealand – Mana Arotake Aotearoa – has offices in seven different cities around New Zealand. And we're well known for our commitment to developing all of our people, regardless of their role in the organisation.
"You're working with organisations that touch all of our everyday lives – the councils that provide the water that we drink and the roads that we drive on. The sorts of organisations that we've all had something to do with, we can all relate to, so that makes it really exciting." - Karen MacKenzie, Audit Director.
"Looking back, I've learned a lot over the years. I'm passionate about sharing those lessons and working in an environment where we learn together. It's also great seeing graduates come through the office and watch them develop into competent professionals." - Athol Graham, Audit Director
Jobs at Audit New Zealand