Day in life of a category buyer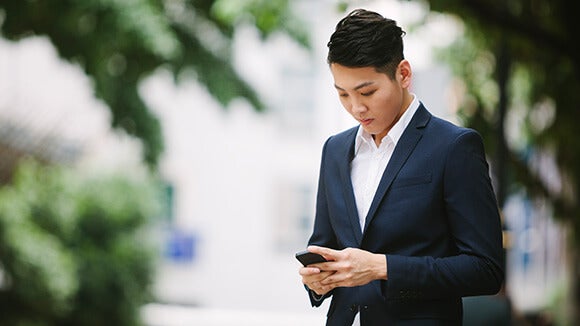 To find out what it's like to work in procurement in New Zealand we talked to Joe Sanghera, a Category Buyer for a steel distribution company, to learn what skills you need to become successful in this field.

Joe moved to New Zealand from the UK in search of an adventure and a chance to gain some international experience in a different industry. Joe worked as a buyer for a printing technology company in Cambridge, UK before deciding to move to New Zealand. He is currently completing a CIPS qualification.
What does your current role involve?
I manage the piping category for a steel distribution company and look after many aspects of the procurement and supply chain process including compliance, quality and specifications, delivery and price. My day-to-day is incredibly variable which means I can be doing anything from putting together sourcing plans and managing supplier selection to dealing with claims and price tracking
Joe's top tip:
if variety is what you're after, I would definitely recommend a career as a category buyer.
What are your biggest challenges in this role?
One of the biggest challenges in my role is that there is never enough time in the day to do everything, therefore one of the core skills for anyone considering a career as a Buyer is the ability to prioritise and multitask. I have a CIPS qualification and I always find myself referring back to the Pareto Principle to ensure I focus on my higher spend and core suppliers first.

Joe's top tip: Use Pareto's Principle, also known as the 80:20 rule to tackle competing priorities. 80% of consequences come from 20% of the causes.

Another challenge that many buyers will face is managing the relationship with their sales department to ensure that they strike the balance between keeping customers happy and remaining cost effective. Communication is the key to the success of this relationship so it's important to follow processes and use systems correctly for information sharing.
Joe's top tip: Use your company's intranet, shared drives or ERP system to facilitate easy information sharing but remember to always double check the info is accurate before making it accessible to all.
How do you manage relationships with suppliers effectively?
One of my core responsibilities is to ensure I manage the relationships with my suppliers effectively. Often the volume of the product I order is relatively small compared to other countries so I have to work smarter in order to keep the steel mills 'hungry' to prevent them from de-prioritising my orders.
This issue is somewhat unique to New Zealand and has made for an interesting challenge compared to the UK. It is also important for me to make sure that I choose the right suppliers for my demand so that they continue to value the partnership with my company.
Joe's top tip: Use the Kraljic matrix to help identify the most suitable suppliers for your organisation. Being matched to the right suppliers should help to de-risk your supply chain.
What aspects of your role do you enjoy the most?

Variety is definitely number one. Every day has different challenges and problems for me to solve which really suits my personality type. A close second is successfully winning tenders and making cost-savings, and the real feeling of satisfaction I get from this. There is also a chance to be truly innovative in my role, and I really enjoy developing innovative solutions to combat business challenges such as reducing the amount of surplus stock.
Due to the current skills shortages in New Zealand, I have been given the opportunity to take on more responsibility and manage much larger projects than I would have in the UK.
Joe's top tip: If you are considering a role in procurement or supply chain or a move to New Zealand, now is the ideal time with the current skill shortages in the New Zealand market.
With special thanks to Joe Sanghera.
If you would like to hear about our procurement and supply chain opportunities, please contact us.