How to write an effective cover letter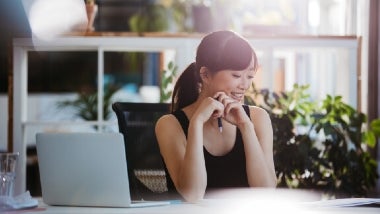 A well written, succinct cover letter can make all the difference to your job application. It should actively encourage a potential employer to read your CV and make you stand out from the crowd.
There are several important elements to writing an effective cover letter, follow our simple guide and make sure your application gets noticed for the right reasons.
Personalise the letter
Take the time to find out the name of the person who is advertising the role where possible. Simply addressing it 'to whom it may concern' renders your letter impersonal and bland. If this is not immediately obvious on the job advertisement, do some detective work and ring the relevant company. Most people will be happy to let you know who is handling response for the role.
Refer to the job in the title
Make sure your application gets noticed for the right reasons.
Always refer to the actual job title in your opening paragraph. HR departments or recruitment consultancies may well be recruiting several roles at the same time so it makes sense to clarify the position you are applying for. If no specific opening has been advertised be sure to state what your job objective is.
Tailor your letter to the specific role
A cover letter should not be a 'one size fits all' document. Make sure that you tailor it to the specific opportunity. By doing so, you will immediately place yourself ahead of those applicants who simply submit a generic letter.
Sell yourself rather than summarise
Rather than simply summarise your CV, try to show a personal interest in the company and explain why you would like to work for the organisation. What elements of the culture and brand appeal to you? What do you know of the company? What is their reputation in the marketplace?
Explain how your work experience to date would make you an ideal candidate for the role, picking out key elements of your CV rather than simply summarising it.
Finally, ensure that your contact details are clearly indicated and keep the letter to a single page. For further advice about writing a cover letter and the job application process, contact one of our expert consultants or read more career advice.