A sneak peak into the future of work globally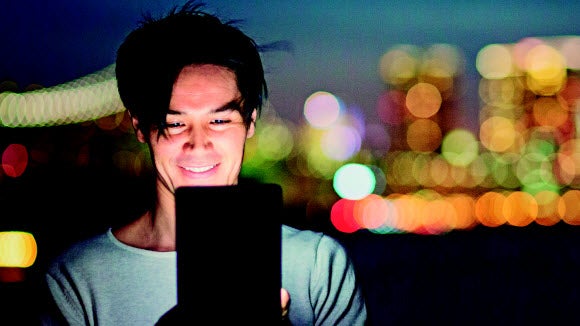 Covid-19 has challenged some of the preconceived views on employee productivity in the office. With a large share of the global workforce successfully working from home, it's brought into question the rigid office schedules and working policies most organisations are governed by. So, what will this mean for the future of work?
Robert Walters surveyed over 2000 global organisations to ask exactly this. We wanted to understand what their vision is for the new world of work.

We discuss potential changes in three main areas of work.
1. The office
42% of organisations consider a downsize in office space.
Pre Covid-19 some companies were considered role models due to their innovative offices. Companies, especially in the tech field, seemed to find themselves in an office battle, trying to differentiate themselves by offering luxuries such as baristas, onsite gyms and game rooms. What all these offices have in common, is that they are based on an open office plan. This layout allows for little space between workers. Some experts say that the open floor plan can be redesigned to ensure employees' safety. Others say the pandemic is the final straw for the open office. Health risks aside, for those workers that feel more productive when working from home, a move away from open office plans could be beneficial. However, it must be remembered that a remote working model and a more closed office style doesn't suit all personality types or business models.
Downsizing office space could be another workplace trend in the aftermath of Covid-19. Currently, 42% of organisations are considering a reduction in the size of their premises.

2. Remote working
20% of employees were not allowed to work from home before Covid-19, but 85% expect more flexibility to do so after the pandemic ends.
Covid-19 launched the world's largest remote working experiment. Traditional business processes and working practices evolved in a matter of days as employees were forced to work remotely overnight. Business leaders' biggest fear was a decrease in productivity, but 30% of professionals surveyed believed that their productivity remained stable, and 45% saw their output increase.
In light of these findings businesses may have to re-evaluate their working models, indeed 77% of businesses surveyed plan to allow more frequent working from home. Should organisations introduce more flexible working practices, then it is vital that guidelines and rules are established, as 58% of employees feel that current policies lack clarity. Tech infrastructure is another area that requires change, as 30% of employees feel that their tech systems are not adequate for remote working.
Whilst greater working flexibility is here to stay, business leaders have been advised to proceed with caution, as many commentators emphasise the importance of face to face relationships and communication to workplace dynamics.

3. Leadership
65% of employees believe that leaders need to focus more on outcomes rather than time spent.
Our survey shows that during the lockdown, 69% of managers were measuring their team's productivity based on the volume of tasks completed. At the same time, 48%used the more traditional measure of hours worked. For remote working to be a success in the new world of work it is important that leaders can shift to a results-oriented mindset and use achieved goals as the barometer for success. For many organisations this can be challenging, as 59% of employers surveyed believe their senior leaders prefer more traditional ways of working.
Organisations recognise the need for new skills among their leaders:
75% of respondents feel their leaders could show more empathy towards their employees' work-life balance
58% would like their leaders to have a better understanding of technology with regards to remote working
55% think their leaders should improve their communication skills
45% feel their leaders should move from a top down approach towards more collaboration
Whilst it is hard to look beyond the next six months, due to the unprecedented nature of the pandemic, we have designed a guide to give business leaders an overview of organisations' collective learnings. It also provides an insight into what options are available in the short to medium-term, whilst the long-term future of work is being considered. Download our New World of Work e-guide here.