Is your workplace culturally fit?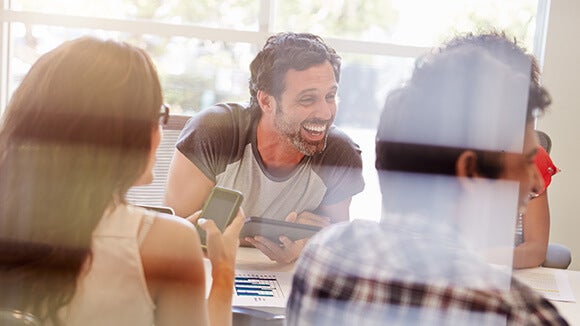 Our latest whitepaper research has found that an alarming 54% of employees feel they have been misled about workplace culture during job interviews.
Of those employees, 74% believed what was promised about the organisation's environment during the recruitment process wasn't a reality, despite 85% of employers saying workplace culture was discussed during job interviews.
The purpose of the whitepaper was to explore cultural fit and how this impacts organisations and the people who work in them. 1,800 professionals and 950 hiring managers were surveyed across New Zealand and Australia.
96% of employees said that cultural fit is an important factor when they are looking for jobs.
Specifically the whitepaper explores:
The importance that both employers and employees currently place on cultural fit
The benefits of good cultural fit for employers and employees
The costs of poor cultural fit for employers and employees
What steps employers can take to achieve good cultural fit
The whitepaper demonstrates that most employers and employees are aware that cultural fit makes a dramatic difference to business performance and job satisfaction and that failing to ensure a good cultural fit between a prospective employee and a company can be costly. A huge 84% of employees said that they have worked in a culture that they disliked, reinforcing the disconnect between what was promised and what the reality of the culture was.
"Hiring managers need to be crystal clear about what their culture is today and what they want their culture to be in the future. Only then can they clarify the values and behaviours they need within their workforce." James Nicholson, Managing Director – ANZ Robert Walters.
Other key learnings from the whitepaper include:
92% of employees said the organisation should be responsible for investing in workplace culture
Only 14% of employers had used an external firm to help define appropriate cultural fit factors for a particular role
Employees were asked to rank the factor that was most important to them at work - while 29% said remuneration, the remaining 71% selected cultural aspects of work instead (flexible working conditions 19%, clearly communicated ethical standards 13%, how performance is measured and reviewed 18% and social activities 8%)
64% of respondents had left an organisation because its values did not match their own
81% employers and 60% of employees have seen poor cultural fit lead to conflict within an organisation

For the purpose of this whitepaper:
Workplace culture is is a system identified and implemented by organisations, based upon shared assumptions, values, and beliefs, which governs how people behave in organisations
Cultural fit is the likelihood that a potential new recruit will be able to fit in with the core values, attitudes and collective behaviours within an organisation