Workspace design for employee attraction and retention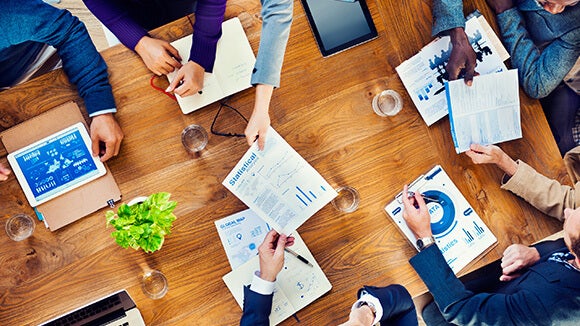 The question of how workspace design impacts on employee motivation and happiness at work is becoming an increasingly hot topic among organisations looking to revamp their attraction and retention strategies.
Is it possible to redesign your current workspace to encourage greater collaboration within your workforce?
This whitepaper is a guide for employers on how workspaces impact on their employees and is based on research conducted by Robert Walters and The Property Group.
We explore:
Workspace design variables – preferences vs. practices
The impact of poor workspace design on productivity and concentration
Which workspace value-adds do employees most value?
Workspace design as an attraction and retention strategy
Practical guidelines and best practice for good workspace design
For the purposes of this whitepaper, workspace design variables refer to the functional and aspirational characteristics of the spaces in which work is conducted.
The research found that 95% of professionals think a company tour should be part of the interview process to promote the wider benefits of the role. The whitepaper, which surveyed over 2500 public and private sector professionals across New Zealand, also reveals that 75% of professionals say that visible investment in workspace design makes a difference to their feeling of value as an employee.
Consider the wider influences on employee satisfaction such as the physical configuration of your workspace in order to create an environment fit-for-purpose and conducive to maximising productivity, loyalty and engagement.
Robert Walters Director, Shay Peters says: "When organisations look to revive their retention and attraction strategies, it is essential for them to listen to their existing workforce as well as understand the evolving priorities of the modern jobseeker."
Discover more of our recruitment research including our latest whitepapers Driving and implementing a flexibility-at-work agenda and Leveraging the contingent workforce by visiting our employment trends page.