4 steps to create your career plan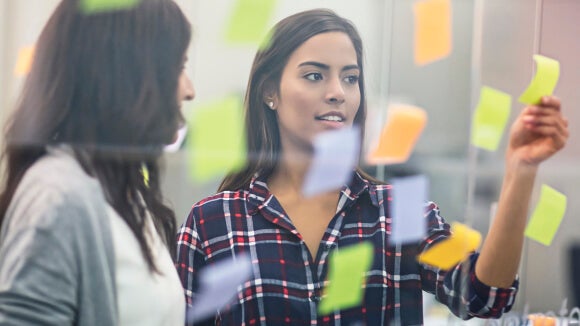 A career plan can help identify where you are, where you want to be and how you are going to get there. It can be a useful tool when talking about your long-term goals with your employer or when applying for new roles.
Here are four steps to follow when creating your own career plan:
Where are you currently?
Think about what you would like to do and how your values will impact your career. Write down your answers to each of these to form your personal 'wish list':
When it comes to work / life balance, what's important to you?
What motivates you?
What key things are you looking for in a job?
Then consider where your skillset is, and where there is room for development:
What are your qualifications?
What are your main achievements throughout your career?
What are your key skills?
What would you consider some of your weaknesses and are these opportunities to develop?
What are your career goals?
Apart from taking home a salary, what do you want to achieve from turning up to work?
Which industries appeal to you?
What would be your dream job?
Is there a promotion you're chasing?
What do you dislike, and what would you like to do more of?
How will you get there?
Now that you have established where you want to go, how will you get there? To make your goals more manageable, break them down by considering the following questions:
What career goal do you want to achieve? What date will you aim to have achieved that by? Think about it quarterly, half yearly and annually.
What training and education is required to support the plan and when can you complete it?
How will you gain any additional skills and experience you need? Will your work be able to support you with this? E.g. mentoring, information sharing with colleagues
Now that you have established where you want to go, how will you get there?
Review and reflect
Monitor the progress of your career plan to ensure that you are meeting your goals. As your career and motivations develop over time your plan is likely to change and the steps to get you to your career goals may move. Re-evaluate as you go so that you are staying true to what you want to achieve.
Check out these 7 ways to stand out from the crowd.
Ready for a career move? Contact one of our specialist recruitment consultants.