International Women's Day - Thriving in Tech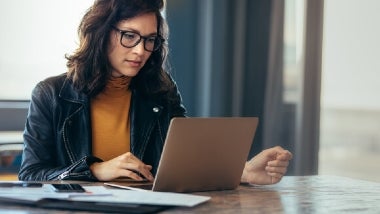 International Women's Day is a day to celebrate and reflect on the social, economic, cultural and political achievements of women. The theme for this year's International Women's Day is #EachForEqual – each one of us can help create a gender equal world.
Junior DevOps, Natalie, talks through her move into a male dominated industry and advice to thrive in the workplace.

What has been your key career achievement to date?

My key career achievement to date would have to be securing a job in tech as a DevOps Engineer, and with that realising my own worth. I love being in the tech industry as it provides avenues to work toward equal opportunities for women, encourages diversity and is at the forefront of change and growth.
This year's campaign theme is #EachforEqual
.

What does International Women's Day mean to you?


To me International Women's Day is about recognising and publicising how far women have come, but also acknowledging that there is still a long way to go. It is a day to bring awareness to the inequality that still exists in the world.
What challenges have you faced in your career?

Challenges I have faced mainly center around realising my worth, having confidence in myself and my abilities. I decided last year in January to undertake a complete career change, from business operations to tech. At the time, I was unhappy in my work, but also scared to leave my comfort zone. I am so incredibly grateful that I took the leap. Not only has it paid off immensely, but it has also helped me realise that the limitations we set on ourselves are often the most debilitating, therefore they are most important to overcome.
If you were speaking with your younger self, what advice would you give her to thrive in the workplace?

I would tell my younger self to:
Never settle for less than what I am worth.
Take every new opportunity that excites me, rather than doing something because it is the 'safe' option.
Never doubt myself.
What's the best advice another woman has given you?

I have many amazing, strong and confident women in my life. The best advice given to me was to not spend precious time worrying about what other people think of me - as long as I have a clear idea of my values, live my life with kindness and integrity, the right people (and happiness) will find me.
What are your top three tips to achieving what you want in your career?

Continually assess your current situation, where you want to be, and what it will take to get there: continuous development is key to a successful career.
Find passion to drive what you do. You don't have to love every day, but wishing to be somewhere else is a good sign the job isn't right for you.
Embrace change. It's sometimes scary, but necessary for a fulfilling life.
Hear from Enterprise Architect, Bronwyn on her tips to achieving what you want in your Tech career.
Ready for a career move? Contact one of our specialist recruitment consultants.