Making friends at your new job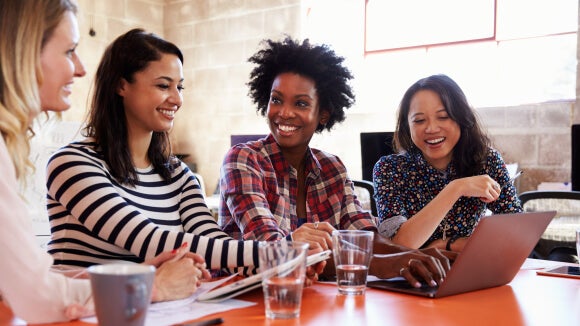 Building friendships in the workplace has a range of benefits. As well as improving your overall working experience, it can help to influence and drive change in the business and increase your chance for a promotion.
Being the new person can be challenging, here are four tips on how to make friends in your new role.
1. Make the first move
When it comes to building new connections, you may have to step out of your comfort zone and start the conversation first. Being the first person to reach out positions you as friendly and approachable and that will help you form an early network of contacts.
2. Find things in common
Don't limit your interactions to a simple hello, instead ask your new colleagues questions to start to find things you have in common. Maybe you support the same sports teams, enjoy eating certain types of foods or are watching the same TV series. These help to build rapport with your new colleagues, and can be the foundations of future friendships.
3. Don't be afraid to ask for help
The first few weeks at a new job are challenging. You are likely to have moments where you don't know what you are doing, how something works or where to find something.
Don't be afraid to reach out and ask your colleagues for assistance. You give your team members a chance to share what they know, and their way of doing something while getting to know each other a bit better. It shows your existing team members that you are interested and keen to learn.
4. Attend out of office events
Spending time with colleagues outside the office is the quickest way to connect and develop friendships that last. Whether it's a team night out or team building activity, events provide a great opportunity to get to know people outside of your working environment. Ask if there are any social activities happening at lunch times too as this is an opportunity to bond with the team.
events provide a great opportunity to get to know people outside of your working environment
It might seem difficult to make friends when moving to a new company, but if you keep these four tips in mind it should help you settle in, make new friends and enjoy your role.
Check out these four steps to creating your career plan.
Ready for a change? Contact one of our specialist recruitment consultants about your next career opportunity.