Tips for finding a job using social media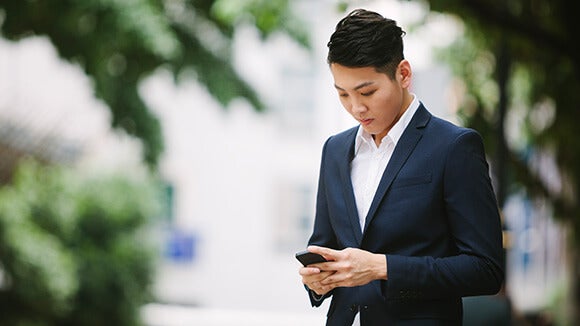 Long gone are the days where setting up a job search alert on a job board is enough to help you secure the next challenging opportunity. While job boards still have their place, more and more employers and recruiters are using social media to advertise their opportunities.
It can be confusing knowing how to use social media to help your job search, especially if you primarily use social media networks such as Facebook for recreational purposes. However, if you're interested in pursuing new job opportunities, it's a good idea to make sure you're looking in the right places.
To help ensure you have access to the most relevant roles, consider these best practice tips for using social media to help your job search:
Think about your online presence
Even if you don't find a relevant opportunity using social media, chances are potential employers are looking through your social media profiles to gauge what kind of person you are and get as much information about you as possible. Therefore, you should use social media to present yourself in the best possible light:
Think about how you would like others to see you and make sure all information on your social media networks reflects this.
Check your privacy settings so that if an employer does a Google or Facebook search for you, you have controlled what they see.
Use your LinkedIn profile to demonstrate your key competencies and achievements so that your profile comes up in relevant searches for roles.
Contribute. Social media networks like LinkedIn have groups and discussions available that are set-up specifically for your industry. Dedicate some time to finding them and then ensure you contribute. Share your knowledge and expertise; you never know who might see it.
Networking
Once you have created your profiles, you can build up your networks and leverage off these connections to explore opportunities. Contributing to group discussions will help expand your networks and former colleagues can also be a rich source of information about upcoming opportunities in their current companies.
You can also use your social media connections to help connect you to other people of interest, such as a hiring manager in a company that you would like to work for. While discretion when looking for a new role is often crucial, when talking to your networks about your job search be specific about what you are looking for so that you make it as easy as possible for them to help you.
Research
As mentioned above, employers are using social media to advertise their roles, so it's a good idea to highlight companies that are of interest to you and follow their profiles across social media. This will not only make you aware of suitable opportunities within these companies as soon as they come up, it also enables you to engage with the brand so that you can gain valuable insight into what's going on within the company.
Once you have found a role of interest or researched a company you would like to approach, ensure your CV has all the relevant information with our CV template and check out our Skype interview tips.