The value of promoting employee health and wellbeing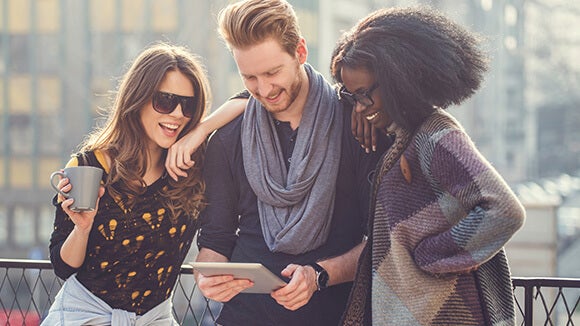 In the business world today, employee health and wellbeing is a key focus for some of the word's most successful and innovative organisations.
For these companies, employee health and wellbeing isn't just something they pay lip service to; they invest great time, energy and resources into creating workplaces that embrace wellness and consider it a vital part of the business strategy.
But how does an organisation go about implementing a successful wellness program? And what exactly do employees want and expect from their employer when it comes to health and wellbeing?
1 in 2 professionals surveyed said they would leave their workplace if their wellbeing needs were not met
The purpose of this whitepaper is to explore attitudes towards employee health and wellbeing and the impact this has on the modern workplace, and to provide recommendations on how employers can better implement and benefit from workplace wellness programs.
Specifically, this whitepaper explores:
The prevalence of workplace wellness programs and their value to employees
The impact of employee health and wellbeing on productivity and engagement
Key elements of implementing a health and wellbeing program
Health and wellbeing as a talent attraction and retention strategy
Out of the 2,400 professionals we surveyed across Australia and New Zealand, 1 in 2 said they would leave if their wellbeing needs were not met. However, 81% of the 1,000 hiring managers we surveyed believed their employees wouldn't leave for this reason.
Although, employers are unfortunately not fully aware and have underestimated the impact of not meeting their employee wellbeing needs; promisingly, a large majority of employers (93%) agree that a workplace wellness program can have a positive effect on organisational productivity.
When searching for new job opportunities 87% of professionals surveyed agreed that a workplace wellness policy is important to them when choosing a new employer, with the majority (64%) more likely to apply for a role if the organisation promoted its program.
"More and more we are finding that top candidates are really looking for an employer that can offer them something more. An organisation that is committed to health and wellbeing and has structured workplace wellness program in place will always be attractive." James Nicholson, Managing Director – ANZ Robert Walters.
Other findings:
48% of professionals would take time off if they were experiencing health and wellbeing issues.
76% of professionals would most value flexible work options as part of their workplace wellness program.
57% of respondents say their organisation does not actively promote its workplace wellness program to existing employees.
For the purpose of this whitepaper:
Wellbeing is a measure of a person's happiness and psychological, emotional and mental state
Workplace wellness program refers to a workplace strategy being implemented to improve the health and wellbeing of employees
Download the full Health and Wellbeing whitepaper here.
Find out what you're worth and contact one of our specialist consultants today.