Top 7 strategies CFO's need to adopt to improve business partnering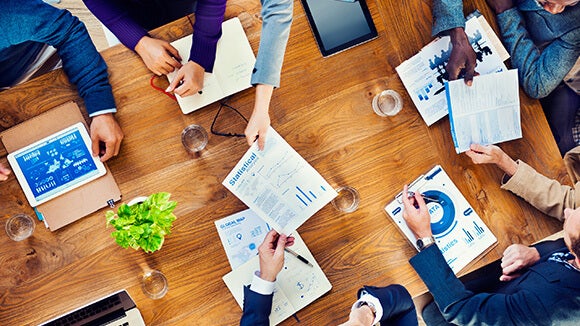 The finance function is evolving to meet growing demands from the business and is increasingly expected to take on a value-added, 'business partnering' role, to help other parts of the business improve their analysis and decision-making.
According to a recent report from Deloitte – 83% of organisations want to increase the time spent on Finance Business Partnering over the next three years.
The digitalisation of the sector has moved finance professionals away from retrospective reporting at month or quarter-end, to providing real-time or prospective updates that help drive sales, profit and growth targets.
As a result, business departments are eager for the support of finance professionals who understand the objectives of the business and can analyse real-time statistics to support their decision-making.
In fact, our recent poll found that 20% of business leaders stated that it is critical that their entire finance team has a commercial understanding of the business – not just senior leaders.
Informing Business Leaders
Finance business partnering begins after standard reports and analysis has been produced. At this point the focus then shifts from accounting to management. This is when the disciplines of management accounting are applied in the business and insights developed to inform decisions and improve performance – whereby risk assessment & analysis (36%), research & reporting (24%), and communication skills (23%) are the most sought-after skills to enable true business partnering.
Providing effective finance business partnering is still proving to be a challenge for many businesses – where 48% of business leaders state that the key skill is in having leadership & problem-solving skills.
To tackle this gap, CFO's and hiring managers need to look beyond the core skills expected of a finance professional and consider general experience at a decision-making level and ability to communicate complex information succinctly.

Top 7 strategies to improve finance business partnering*:
Improving the quality and availability of data and business information
Identifying value drivers & KPI's to better focus activity
Improving the efficiency & functionality of performance management systems
Clearly defining roles, in line with the organisational structure
Implementing shared services / outsourcing transaction processing
Identifying skills gaps & implement training programmes
Recruiting additional business partners / upskilling
Download our e-guide The Future Of The Finance Function to find out more about the five key drivers of change that will have a prominent impact on the way finance functions operate within a business over the next 3-5 years.
For more hiring advice, contact us or click here to find out how we can partner with your organisation.
Which skills are the in highest demand?

the five most in-demand skills for the future are soft skills: 1. Communication Organisations will need people who can not only see the commercial potential of technology, but also translate their vision in ways that inspire colleagues. 2. Business intelligence Data will be the fuel that drives new products, services and innovations. Professionals who can convert data into business intelligence will be highly sought after. 3. Management/leadership Markets will be fast moving, and organisations need leaders who can steer and motivate teams to deliver continuous change. 4. Collaboration Many organisations will have increasingly remote workforces, requiring people who can collaborate and foster culture in virtual teams. 5. Crisis management In a highly volatile marketplace, employers will seek professionals who can proactively mitigate risk, manage cyber security and assist organisations during challenging times.