The Salary Survey 2020 is on its way
The latest version of the Robert Walters Salary Survey is on its way and you can reserve your copy now.
Don't miss out on the most up-to-date salary information and employment trends. The annual book contains recruitment market updates, hiring advice and salary information from across Australia.
For employers - With the latest information on salaries and employment trends across a range of industries, as well as hiring tips and advice, our 2020 Salary Survey will ensure you are best positioned to attract and retain top talent in your sector.
For employees - Due for a pay rise in 2020? Find out what you're worth with the most comprehensive list of salaries in the industry. Or if you're considering making a move, find out what skills and experience employers are looking for across a range of sectors.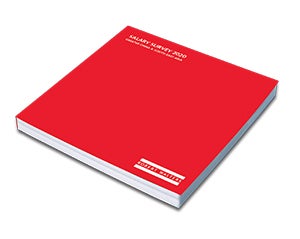 About the Salary Survey
Now in its 21st edition, the Robert Walters ANZ Salary Survey is a comprehensive review of professional salaries and recruitment trends across Australia and New Zealand. The book also covers regional recruitment overviews for Europe, Greater China, South East Asia, USA, Middle East and Africa. 
Register now to be one of the first to receive the 2020 edition when it is released in late November. 

New Zealand hiring trends in 2020
While salary growth is moderate in many sectors, the 2020 general election will provide a boost for certain segments of the New Zealand jobs market. Before Kiwis head to the polls, the government is keen to progress several major projects – delivering outcomes such as affordable housing, access to education, and breaking cycles of poverty – all of which require an influx of talent in Wellington and regional areas. Similarly, additional hiring is required to progress major transport infrastructure projects in Auckland.

Key drivers of jobs growth include;
Election Year
Commoditisation of data
Large infrastructure projects
Hiring managers need to present potential and existing talent with a complete package of reasons to work at their organisation – including competitive salary, flexible working, professional development, purpose beyond profit and collaborative culture. At the offer stage, hiring managers with nimble processes will invariably secure talent ahead of their competitors. 
For further insights, reserve your copy today.