LinkedIn for lawyers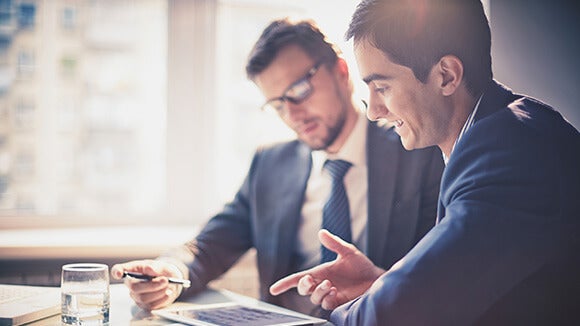 More and more law firms and legal professionals across the globe are using social media for business and personal professional development than ever before, and its significance and importance is set to increase even further over the next few years.
Here we look at the reasons why it's important to utilise this resource and how to avoid the pitfalls.
Why is it important to optimise your LinkedIn profile?
Your LinkedIn profile is effectively your digital business card, so it is essential to fully optimise your presence on the site.
Optimising your LinkedIn profile will enable you to make business connections and expand your professional network, so use it to showcase your expertise, industry knowledge and achievements.
It is also an extremely effective business development tool for attracting new clients and generating positive news about your company or profession.
Actively participate: Joining groups and posting comments will make you more visible among your peers. It's a great way to engage with clients and like-minded professionals and boost your industry knowledge. Becoming a follower of a company is ideal for reaching out to prospective clients and showing them that you take an active interest in their company.

Picture perfect: It is important to wear clothing that reflects your professional status. Unlike other social networking sites, your profile picture should represent your professional persona, so keep this in mind and choose wisely. Ensure photos aren't in front of distracting backgrounds and clearly show your head and face.
Personal info and summary: Keep your headline professional by only including your job title and organisation name. The summary function is your opportunity to highlight your unique selling points - make sure these are concise and factual so that readers don't lose interest.
Career history: Although your career history should be factual, it is important to deliver this information in a format that is consistent with your professional image. You career history is your virtual CV and can be carefully adapted to target the people you want to reach.

Recommendations/endorsements: Ask clients and colleagues to endorse your skills and experience. This will increase your credibility among existing clients and generate interest from new ones.
LinkedIn can become a really effective business development tool if used carefully, but it is important to make sure you maintain a professional online profile. - Adam Caccioppolli, Manager of Professional Services at Robert Walters, Wellington.
Stay ahead of the rest
LinkedIn recently published statistics showing that they have 300+ million members, with two new members joining every second, so make sure you hold a comprehensive understanding of how to use this tool effectively.

If you're looking for a new legal job then check out our latest opportunities or contact one of our expert legal consultants to find out what's happening in the market.