Candidate testimonials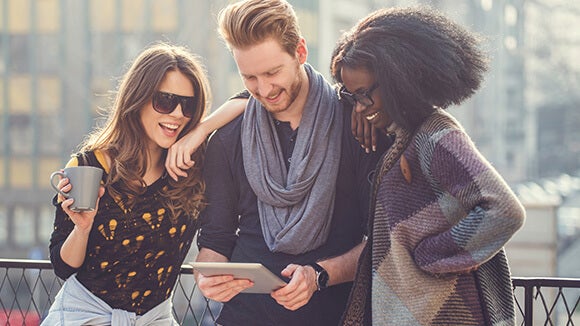 Hundreds of international candidates have been placed into roles through Robert Walters New Zealand. Below is a selection of testimonials from candidates who have successfully relocated internationally.
FINANCE MANAGER
"Having an initial meeting in London to set the ball rolling for my return to New Zealand was a great start for me as it meant that I didn't have to wait until I was back in the country to start the process.
I arrived back in NZ and was getting calls from Robert Walters with opportunities; some contract some permanent. My consultant was very helpful throughout the process.
My consultant had arranged to meet with me on my second day in Wellington and by the time I got down there he had arranged for an interview as a finance manager. I subsequently obtained that job and it is working out really well."
Now based in Wellington
IT PROFESSIONAL
"I first contacted Robert Walters when my wife and I applied to move to NZ. They were the only recruitment team who showed a genuine interest with my situation and they stayed in regular contact with me throughout the visa process reassuring me that they were scanning opportunities for me every day.
Robert Walters were keen to determine where my strengths lay and helped me re-write my CV which I realise now was crucial to me succeeding.
Once my Visa had been successful I was immediately set up an initial interview with the team. In this meeting there was a job mentioned which they thought I may be suitable for and they put me forward for it. There was also another job mentioned which another member of the team was dealing with.
Before I made it out of the building I had a phone call regarding the second job and I got put forward for that one as well.
Within days I had a phone interview and a week after that I had an interview for the job which I was successful. Within three weeks of arriving I had a job which was all down to Robert Walters.
Throughout the whole process there was nothing but the upmost professionalism shown, with a generous helping of friendliness and hard work. I owe Robert Walters more than I could ever repay because for me and my move to NZ, my job was the biggest hurdle for me to overcome and it ended up being the easiest part!"
Now based in Auckland
REPORTING & ANALYSIS ACCOUNTANT
"Robert Walters made the job hunting process straight forward when I moved back to Auckland after six years in London. I was able to secure a role prior to arriving back in Auckland.
The career seminar that was held in London allowed me to develop a feeling of what the Auckland market was like prior to moving back and enabled me to a build personal relationships with the recruitment agents so they knew and understood my skill set and what I was looking for.
Interviewing for and accepting a role without meeting the team face to face was a new experience for me; however my consultant helped me throughout the process and I felt that I had all the information I needed to make my decision.
I would recommend Robert Walters to any finance professional looking to move to New Zealand.
Having a role waiting for me when I arrived back in Auckland made the process of moving countries a lot easier."
Now based in Auckland
HUMAN RESOURCES ADVISOR
"Two months prior to my permanent return to New Zealand (from the UK) I contacted a handful of recruitment agencies in Auckland to begin my job search in advance. All of the agencies acknowledged my enquiry, however, told me to contact them once I'd returned to New Zealand.
Robert Walters were two steps ahead fo the game; I was called by their internationals consultant in Auckland who advised that they would be visiting London to interview Kiwi's returning home. An interview was organised for me at the Robert Walters, London office and I was able to met with the international consultant and register for jobs in New Zealand.
Following my registration I was contacted about potential roles and Robert Walters Auckland kept in touch about progress and any new opportunities. After only 4 weeks back in the country I had begun a job, secure via Robert Walters, in my ideal role.
The professional and proactive, approach that Robert Walters demonstrated has impressed me, and they will be my first port of call whenever I require the service of a forward thinking, customer focused agency."
Now based in Auckland
CATEGORY MANAGER
My experience with Robert Walters was seamless from the outset with the team referring my CV to the appropriate contacts in the New Zealand office. Shortly after my arrival back to New Zealand and Robert Walters had arranged for an interview as a Category Manager. Robert Walters displayed a high level of professionalism throughout the transition process. A big thank you to Robert Walters for making the transition back to New Zealand flawless.
Now based in Hastings
Your journey starts with Robert Walters.
Get in touch with our International Career Management team today.
Return to the homepage.