Why an organisation's purpose can make or break hiring and retention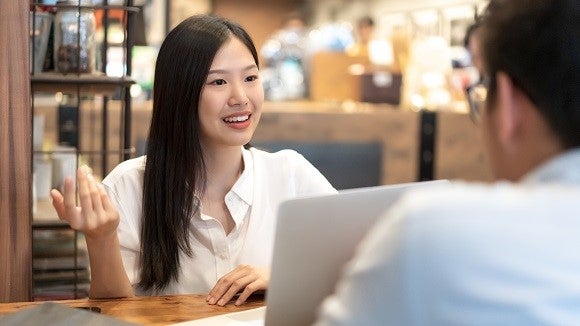 To attract and retain the brightest talent, organisations need a purpose that people really want to get behind. One leader who has seen this in action is Inspiring Stories CEO and Founder, Guy Ryan. He caught up with Shay Peters, Robert Walters Managing Director – New Zealand, to discuss the power of purpose.
Shay Peters:
Thanks for joining us today, Guy. I'd like to hear your views on a topic which regularly comes up in our conversations with clients, and that's organisational purpose. As well as setting a path towards positive social change, a compelling organisational purpose can be a powerful way to attract and retain talent. You've worked with many young New Zealanders. Why does organisational purpose resonate so deeply with them?
Guy Ryan:
In the global economy, we are all more inter-connected than ever before. Social and environmental issues are really visible so you can't avoid learning about climate change or extreme poverty or mental illness. That's confronting for many young people, and it motivates them to invest their time and talent to do something about it.
For employers, paying lip service is not enough. You must ask: How do we integrate the greater social purpose or cause into our vision, values, strategy, culture, and business model.
You'll be more likely to attract and retain talented young people when you stand for something that is aligned to what the next generation cares about
Shay Peters:
So, to get buy-in from your workforce, you need to listen to them, right?
Guy Ryan:
Yes. It's so important to engage with employees to make sure that whatever it is that your business stands for aligns with your workforce.
Obviously, everyone has different aspirations, needs, and preferences. But we've run Festival For The Future for several years and several issues consistently resonate with young New Zealanders: Action and leadership around climate change, mental health, education, and then there's a bunch of other things like housing.
As an employer, it's okay if you don't have all the answers. Change takes time. But you need to show that you are putting a stake in the ground and committing to something. If you're open and transparent with your people about where you are on that journey then, more often than not, people will want to contribute and roll up their sleeves.
Shay Peters:
That's interesting because retention is a big issue for many organisations in New Zealand. When you talk about listening, that includes tracking your employer value proposition, which is something we talk with our clients about a lot.
Now, for new social enterprises or charities, this purpose piece seems obvious – it's part of why they were formed. But how about other organisations that weren't set up for a cause on day one? How do you build social purpose into the core of an existing business?
Guy Ryan:
The obvious place to start is to ask, 'What are our assets and strengths? What are the things that we do really well or that we produce on a day-to-day basis that we could leverage?' Then take stock and ask, 'What does my country and/or my community need? And, of the people in my community or country, who has the greatest need? And is there a way to align that greatest need with our organisation's assets or strengths?'
Shay Peters:
That sounds like a sound strategic approach. How might it work in practice?
Guy Ryan:
Let's pick a random example: a bread-making company. Your original purpose may have been to simply bake and sell bread for a profit. Now you've witnessed the rise of the purpose economy, you've seen the changing expectations of employees and investors, so that prompts you to say: 'What does the world need and how can we contribute? Our strength is manufacturing and distributing a food staple. Let's look at what the community needs, and let's consult with our employees.'
In our community, we know that some children are going to school without lunch and some families aren't able to put food on the table. There's an obvious opportunity to join dots there but whilst you're a bread manufacturer, you might not have all of the direct one-on-one relationships with people who have that immediate need for bread. So, how can you create partnerships that help to do that in a strategic way that can increase access for a population that really needs support?
By the way, that brings me to partnerships. There's a real power and role that partnerships can play in this space. Having a social purpose doesn't mean you have to do everything alone. Often it's about aligning your strengths with those of other organisations to meet a community need together.
Shay Peters:
That's certainly one of the reasons that Robert Walters is a Champion sponsor of Festival For The Future. Our purpose is all about helping people fulfil their potential, and that aligns perfectly with what the Festival seeks to do.
Let's talk for a moment about talent attraction . How might employers convey their purpose in a way that encourages new people to come and work for them?
Guy Ryan:
Every organisation is different, but talent attraction processes are really important because that can get people to buy-in right from the outset. At our organisation, we emphasise purpose at every stage. As part of a role description, I would build in the impact of the role and how it contributes to the purpose of why we exist as an organisation. We explain our values and we highlight some tangible examples of the impact that we create. And we echo these things when we advertise a role, and when we're interviewing, and then onboarding. This means that anybody joining our team does so with a strong sense of who we are and the impact that our work can have.
Shay Peters:
At Robert Walters we don't just work with employers; we also work with individual professionals who are developing their careers. So, let's round off our discussion by talking about their concerns when it comes to purpose. If someone is seeking a new role, how can they tell whether a prospective employer is genuine about social purpose, or just greenwashing?
Guy Ryan:
That's a really tricky one isn't it, telling the difference between 'virtue signalling' and authentic commitment to social impact. Rather than just reading the company website, you could look for independent views about the company. For example, a small but growing number of New Zealand organisations are now securing independent certifications, such as Certified B Corporations. To be accredited as B Corp, you need to report on several ESG indicators. Locally, these companies include the Co-operative Bank, the cosmetics brand Ethique, and food & beverages brand Chia Sisters.
Shay Peters:
That's interesting, Guy. You mentioned authenticity there. Job interviews are a great time to gauge that. Interviewees can ask the interviewer about the organisation's purpose and – importantly – ask where is the organisation on the journey towards living the purpose.
You'll often get a good feel for how genuine the interviewer is about the organisation taking a stand and actually moving towards it. You're looking for an honest and open response – even if that's: 'We're at the start of the journey but here is how we plan to get there'.
You might also ask for examples of where the organisation has made a positive social impact. What the interviewer says will give you a good sense of how important social impact really is to the organisation.
Thanks again for your time today, Guy. On behalf of Robert Walters, I'm excited about our partnership with Festival For The Future and looking forward to collaborating with you and your colleagues.
Guy Ryan:
Likewise. Thank you Shay.

Futher Information
Connect with Shay Peters & Guy Ryan on LinkedIn.
Learn more about Robert Walter's work with Festival of the Future.
Find out more about Robert Walters sponsorships.